The San Francisco Symphony has a great program coming up, February 8, 9, & 10, Davies Symphony Hall. Herbert Blomstedt, Conductor Laureate of the SF Symphony, will lead the SFS and pianist Garrick Ohlsson in Beethoven's Emperor Concerto and the SFS in Stenhammar's Symphony No. 2. The concerto is so exciting, one sometimes feels not just on the edge of one's seat but on the edge of one's seat on a roller coaster. There is an exultant, thrilling sense to it which makes audiences embrace it. Ohlsson is well known for his mastery of Chopin's perfect piano jewels; the Emperor concerto will reveal him in Beethoven's expansive energy.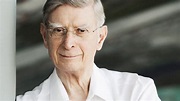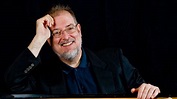 from left: Beethoven, Herbert Blomstedt, Garrick Ohlsson

Wilhelm Stenhammar (1871-1927) is considered by many to be Sweden's greatest composer. He was also widely admired as a great pianist.

Wilhelm Stenhammar
Herbert Blomstedt, Music Director and Conductor of the SFS from 1985-1995, has led San Francisco audiences to discover and love the works of other Scandinavian composers, Carl Nielsen and Jean Sibelius. While Stenhammar began his music studies in Stockholm, he continued in Berlin and became attached to the works of Richard Wagner and Anton Bruckner. After writing his Symphony No. 1, Stenhammar decided to "free" himself from late Romantic German music. His later work, such as Symphony No. 2, leans toward a more classical style. He was Artistic Director and Chief Conductor of the Gothenburg Symphony, Sweden's first, full time, professional Symphony. He died very young, age 56, of a stroke. However, February 7 is his birthday. This is a great opportunity to hear his work and celebrate this great Swedish artist.