Chamber music at the Palace of the Legion of Honor is always a high point of San Francisco's musical season. Remarkable musicians playing some of classical music's finest selections in a theater that looks like the inside of magical music box: it's great. Sunday, November 1, opened the season with Beethoven's Trio in G major, Opus 1, no. 2; Chopin's Scherzo No. 4 in E major, Opus 54; and Shostakovich's Quintet in G minor, Opus 57. Each one was a gem. The character of each was entirely different from the others. I mention that for readers who may think narrow thoughts about chamber music. You have been misled; these are peak musical experiences.

Alexander Barantschik, the Concert Master of the SF Symphony, violin; Anton Nel, piano; and Peter Wyrick, Associate Principal Cello of the SFS formed the trio for Beethoven. Michael Grebanier, SFS Principal Cello was scheduled to perform but replaced by Wyrick. The music was delightful. Beethoven plays with bright emotions, letting his lyricism and great heart carry the listener into an ideal natural world. The Scherzo movement offers syncopation and suggests a folk dance. The Finale: Presto sweeps aside any constraint, calling upon the pianist for virtuosic performance and yet keeping all three in an exciting ensemble. It was thrilling to watch and to hear these artists.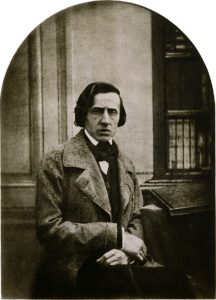 Extraordinary pianist Anton Nel heads the Division of Keyboard Studies at the University of Texas at Austin. He has performed frequently with the San Francisco Symphony as well as the Cleveland, Chicago, London orchestras, and in partnership with Alexander Barantschik in the Chamber Music series. His performance of Chopin's Scherzo No. 4 was a gift. Although a life long Chopin devotee, the Scherzo was not familiar to this Hedgehog. It was performed with exquisite style and taste. Nel gave Chopin the leading role and by doing so showed his own brilliance. It is a big piece, not at all a piece of another, grander work. The listeners were given much to embrace and absolutely stellar musicianship.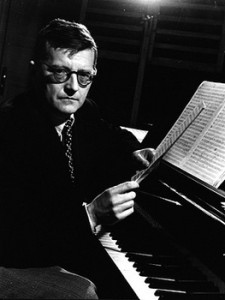 In the Shostakovich Quintet, SF Symphony musicians Florin Parvulescu, SFS violin, and Jonathan Vinocour, SFS Principal Viola, joined Barantschik, Nel, and Wyrick. Concert goers who feel they know Beethoven and Chopin could have been quite surprised by the selections by those composers on this program. They were both fresh and profound. They may have been most impressed and surprised by the Shostakovich. His music is not played so often, was shut out of programming for decades, and when presented now opens the mind and heart with forceful, beautiful, sometimes soul wrenching music. While Shostakovich suffered greatly when out of favor with Stalin and his henchmen, this Quintet was written and premiered during a brief interlude of acceptance. It is glorious. Its premiere was 1940, but it sounds new and full of life. Its performance by this quintet of champion musicians provided music that could send the entire audience aloft. The persistence of the Russian dances in the last movements whirled us along while a thoughtful, musical spirit appears as if to whisper a reminder of a quiet secret. The audience called the quintet back for multiple bows. Each of the performers deserved whole hearted cheers.
Pictures from top: Beethoven, photo of Chopin by Bisson, 1849; Shostakovich.