San Francisco, April 23, 2023, Davies Symphony Hall:  The San Francisco Symphony presented a program of three different kinds of music and demonstrated their ability to excel in all of them. It was an exciting experience: one could not hear any of the stunning music and anticipate what would come next. Guest Conductor Cristian Macelaru showed us his understanding of great music originating in America, Lapland/Finland, Russia. He was a masterful leader letting the music stay in front and have its way. One can see why he is the music director of the Orchestre National de France, chief conductor of the WDR Sinfonieorchester, and music director and conductor of the Cabrillo Festival of Contemporary Music. He lives in music, a universal language.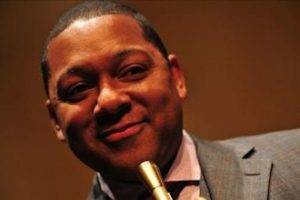 Wynton Marsalis, composer, musician, educator
Two movements from Wynton Marsalis' Blues Symphony opened the program. They were terrific: complicated, fun, exciting, thrilling, sophisticated music. There is only one problem with the performance: where are the other five movements? Great as the two we got to hear are, it made me ready for the entire Blues Symphony, and soon. The Blues Symphony premiered in 2009, performed by the Atlanta Symphony. This was its first SF Symphony performance. Mr. Marsalis believes that jazz needs to have its history codified. He knows that the music lives across generations and even centuries. Felix Mendelssohn revived Bach. Bach was dismissed as a music "mathematician." His work was ignored. Thanks to Mendelssohn's great-aunt, grandmother, father, and his tutor Zelter, all of whom found Bach manuscripts and encouraged 15 year old Felix Mendelssohn.  Then, Felix re-discovered the St. Matthew Passion. After 5 years of preparation, Mendelssohn presented its second debut, 102 years after its first. The link between those composers gave the 21st century the knowledge and beauties of Bach.To give jazz the respect it deserves, and to recognize its contributions to other kinds of music and other cultures, Mr. Marsalis has adopted the continuing and massive effort of delineating jazz history. Styles come and go, but music lasts. Marsalis wants "to further the legacy of George Gershwin, James P. Johnson, Leonard Bernstein, John Lewis, Gunther Schuller, and others." Musicians and composers know what went before them. They grow through it, make it their own, and keep it alive.
In tonight's program, presented first was Reconstruction Rag, the third movement of the Blues Symphony.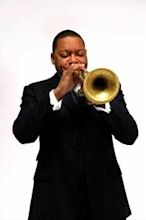 Wynton Marsalis (born 1961 in New Orleans)
Sean Colonna wrote the program note for this performance. He mentions the elements of jazz at the turn of the 19th century into the 20th: ragtime and the "'African Mystique' that fascinated white audiences." I would add that the fascination for many white audiences was as though the musicians came from another, lesser planet. That's the "Reconstruction" of it. Remember what happened after the Civil War? African-Americans were placed in situations that robbed them and punished them for their new freedoms. Despite ragtime's bumptious charm and rhythms, there is a kernel of the blues at the heart of this extraordinary music. There are many layers of sound and rhythm spiraling around the heady, engaging rag. The music that sounds so gay can mislead you into thinking the movement is only about a party except there is more. Big City Breaks, the next movement played, is the fifth movement of the Symphony. It is the embodiment of the sounds and music of New York City especially in the rich Bebop era which produced and fostered so many heroic, creative musicians and composers. There are traffic noises, a police whistle, a lot of percussion. Once again there are layers of sounds interrupting other sounds, tunes, rhythms. So many places to look: across the street, up to the high walls of skyscrapers, people dressed in their finery, people looking out for the bus. Again, there are multiple meanings to the movement's title; there are all kinds of breaks. I think of break dancing on the streets, I think of the break that comes in a tap dance step, a break that gives one a better job. And someone or something that seeks to break you, your will, and your heart. Therefore, I am impatiently tapping my toe until I get to hear the whole Blues Symphony.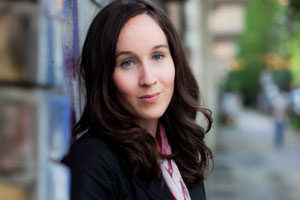 Outi Tarkiainen, composer
This was the US Premiere of Ms Tarkiainen's beautiful contribution to the concert, Milky Ways, written in 2022. It was commissioned by the SF Symphony. The piece is a concerto for English horn and orchestra. It was entirely new and different in so many ways. She expresses her connection to the natural world and desires that her music involves her audience without ever abandoning the music itself. She is quoted describing the interaction of humans and music, "I see music as a force of nature that can flood over a person and even change entire destinies." The English horn, played by Russ de Luna, SFS English horn, was called upon to wrap a delicate web around the atmosphere that humans live in. His performance was powerful in its expressive beauty. There are three movements: The Infant Gaze, Interplays, At the Fountainhead of God. As a female composer, she does not dodge defining herself as a female living a life determined by her connection to nature and earth. She had no embarrassment or coverup for talking to the audience about mother milk. The Greeks, she said, observed the sky, saw a vast display of stars, and called it the Milky Way because it is like a long stripe of spilled milk. There is also the other milky way that infants, human and otherwise, experience to nourish them and receive love. The mother and baby dream; the mother wakes to the baby's face and sees it as a "gift from God."  Another breakthrough in this music is that for decades if not centuries, women entering lives that had long been available only to men, would surely not want their work to be considered delicate. Ms Tarkiainen's music is delicate and powerful simultaneously. She has found that strength in gentleness. When the lights on the stage turned down, and there was no light but over each music stand, Mr. de Luna slowly walked on a diagonal line from center to upstage left and off. The music captures the audience through sound and live image. A brilliant premiere. The SF Symphony performed with grace and strength.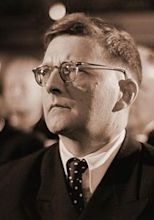 Dmitri Shostakovich, composer (1906 – 1975)
Symphony No. 1 in F minor, Opus, 10. This listener had never heard Symphony No. 1 before this presentation. It allows a brief reverie wondering about the Shostakovich who had not yet been persecuted by Stalin and his vicious toadies. This symphony was written in 1925. He wrote it as his graduation project for the Leningrad Conservatory, in Leningrad/St. Petersburg. Russia. He was, however, already Shostakovich. Symphony No. 1 was premiered in public, in Leningrad, a year later, after it helped him pass his exams. It was a hit. He received immediate recognition as an artist whose work would be allowed to tour outside of the Soviet Union. This led to a performance with the Berlin Philharmonic, led by Bruno Walter, 1927, and, ultimately to the Philadelphia Orchestra conducted by Leopold Stokowski, 1928. The music is magnificent; there is no need to dwell on the composer's youth. The orchestration allows solos for the violin, cello, and piano. It becomes personal, reaching from the instruments to the audience directly, as though the composer sets these musicians apart to carry a message. These solo moments were performed with virtuoso skill and heart by the SF Symphony artists. The four movements have purposefully chaotic moments, the Shostakovich irony and hint of sarcasm, and bright, energetic passages that beg the orchestra to go ahead and dance. Shostakovich's individualistic eye cannot help but express his environment, a world in tatters, a yearning for hope to exist. He knew his world. In retrospect, he is almost prophetic of what lies ahead. This is not the Symphony of a beginner in life or art.