The San Francisco Symphony invited the fabulous pianist, Igor Levit, to visit San Francisco for a two week Residence. This is unusual. This writer and officers of the Press division of the SFS could not find similar events. Levit, relatively young at 36, is a sought after recording artist, performer with the world's great orchestras, and recipient of prestigious awards. He is hot and, from hearing his remarkable performances, there is no indication that his place in the music world will cool off.  His recital on June 27 featured music by Johannes Brahms; jazz pianist and composer, Fred Hersch; Richard Wagner, arranged by the late and wonderful Hungarian pianist, Zoltan Kocsis; and Franz Liszt.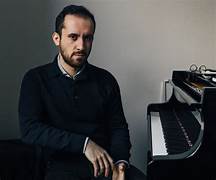 Levit's Themes: The program was more than a collection of great works for the piano. The selections dovetailed with the previous programs played with the SFS. There are underlying themes connecting the music. Brahms' Six Chorale Preludes were arranged by Ferruccio Busoni, the composer/inventor of the amazing Concerto in C major, performed by Levit and the SFS on June 22, 24, 25. Levit admires Busoni for his individuality, over the top piano technique, and his ability to arrange great music by Bach, Brahms, Bizet, Beethoven, and others. Levit has expressed his fellow feelings with Busoni who was also a searching intellect. Levit said Busoni is "basically saying the the job of the creator is to set the music free again. That means making your own choices, because how could you possibly believe that what you hold in your hands, the dots and the lines on paper, could ever be the last word?" This means that a sensitive, knowledgeable arranger – like Kocsis and Busoni both great pianists and intellects – are in a way recreating the music, like a fine conservator must not only fix an injured painting, but will be doing the painting again.
Levit also said that "the musical form, which is closest to me, is the variation." Busoni's Concerto in C major is gigantic and its third movement contains four variations. This is one of the aspects of the Concerto which excites Levit and his audience. As written in Part II of these articles, Levit finds the truth of the music in the variations. Busoni salutes great composers from the past in the Concerto, and Levit is able to recall/recreate their styles when he plays those references. In his performance of Beethoven's Piano Concerto No. 5 in E-flat major, the Emperor, one could hear that two variations, one for the piano and one for the orchestra, are at the heart of the movement both in the sounds of the music and the structure Beethoven chose for these moments.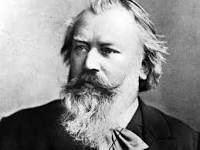 Johannes Brahms, composer (1833-1897)
Brahms' Six Chorale Preludes was quiet and so beautiful that it nearly ached. These Preludes were part of his final, great work, Eleven Chorale Preludes for organ. These were composed in May and June, 1896. However, they were not performed until 1902. How sad that the great Brahms could not be present for the premiere. In 1902, Busoni selected six for which to create piano transcriptions. The chosen ones are Nos. 4, 5, 8, 9, 10, 11. While Busoni occasionally complained that Brahms did not progress out of his own style, Busoni respected him and his music. I remembered listening to a recording of the Six Chorale Preludes many years ago and feeling Brahms' longing, resolution, and an acceptance that was not giving up. After hearing Levit play Busoni a few days before, it was very fine to hear Levit play this quiet, philosophical music in which dissonance entwines and moves the character of the preludes.

Fred Hersch, composer/Jazz pianist
Fred Hersch's Songs Without Words, Book II, was a delightful addition to the program. Delightful does not mean simple. The music all has a "singing quality," writes the composer, and it seems to this listener that some of them could be in the Variations folder. They are original and yet have references to sources such as Chopin's Minute Waltz. In this collection, Hersch wrote The Two Minute Waltz that "is a humorous take," he wrote, which could be "from a Rodgers and Hammerstein" musical. Among other references are the choro of Brazilian music which Hersch refers to as nearly a Brazilian "version of Ragtime." Hersch's Songs Without Words, Book II include Little Nocturne, Canzona, Soliloquy, The Old Country, The Two-Minute Waltz, and Choro de Carnaval. The Soliloquy is one voice which speaks from the left hand playing alone. In 2000, Hersch released the first set of six Songs Without Words, acknowledging and honoring the title given by Felix Mendelssohn for his classical beauties. It all ties together: on the Beethoven program, June 17, Consolation, from Mendelssohn's Songs Without Words, Op.30 was the encore Levit performed.  Igor Levit planned a program that demonstrate his involvements to the audience. We noticed. My undergraduate college had a many decades old popular observation: Everything correlates. Levit saw to it that all three programs, despite having totally different music on each one, definitely correlate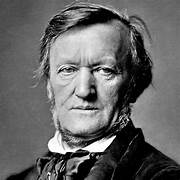 .Richard Wagner (1813-1883)
Variations or similarities: The second half of the concert presented mysteries, revelations, and thrills with two big pieces by big composers: Richard Wagner and Franz Liszt. Having been alerted in the first half that this is not "only" music, one wondered what Igor Levit had up his sleeve. Wagner's piece came first on the program but historically came second. Take a look at the dates. Liszt, born in 1811, in Raiding, Hungary. Wagner, born 1813, in Leipzig, Germany. The Wagner selection, Prelude from Tristan und Isolde, had its first performance, in Prague,1859. Liszt completed his Piano Sonata in B minor, 1852-53. There is a reason for Levit performing the Prelude from Tristan und isolde and continuing with barely a breath between it and the beginning of Liszt's Piano Sonata in B Minor. For one thing, the Liszt Sonata begins with music that sounds so much like the end of the Wagner Prelude. Remember: Liszt's piece was completed six years before Wagner's. The opera Tristan und Isolde did not appear until six years after Wagner's Prelude debuted, though the Prelude is named Prelude from Tristan und Isolde, even though there was no opera to be "from."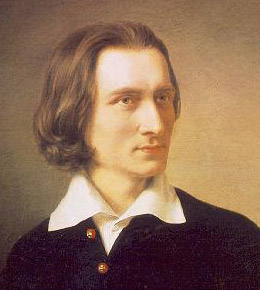 Franz Liszt (1811-1886) composer, famous pianist
Tristan and isolde: Listening to the Prelude, one could imagine the tumultuous and sexy relationship of Tristan and Isolde. It is both a long and short story. It is long because it can be traced to origins in the 12thc. CE. Or, if one wants, there are suggestions of a similar story back in the 6thc. CE, and that's not counting its many variations. Deep into the Romantic movements in the 19thc., the story continues; it is very long. The variations can count, adding alternative motivations and outcomes that have branches of their own. The Tristan/Isolde love situation could merge into the Arthur/Guenevere/Lancelot problem. Let's not go there now. The short version is universal: Tristan travels to Ireland to bring Isolde (Yseult, Isseult, you choose) to Cornwall to marry King Mark, Tristan's uncle. On the voyage, T and I take a love potion. Was it intentional or accidental? Did Isolde give the potion to Tristan rather than to the man who was supposed to receive it? The point is: T & I became lovers despite King Mark's commitment and T's loyalty. Was it a potion for eternal love or did it have a three year use-by date? Let's go back: they loved each other but should not. There are, of course, variations across many centuries of how they die.
Both of these pieces have great drama. Liszt's Sonata is noted among his repertory as one of the most unusual, maybe one of the most outstanding of his works. It is specifically a piece for the piano, composed and performed by Franz Liszt, recognized as the most famous pianist of the era and perhaps beyond. How do these two pieces end and begin? Very low chords with silence between. The listener anticipates but must wait before another low chord sounds. And the end – beginning is a quiet sound like "bump."
In 1867, only two years after the premiere of the opera, Tristan und Isolde, Lizst transcribed for piano Islode's final aria. The transcription became famous across Europe before the opera had been heard in most places. Putting forward another variation, Liszt, only two years older than Wagner, was Wagner's father-in-law.
The Sonata in B minor could have four movements.  For the performance by Igor Levit, this program shows six: Lento assai- Allegro energico -Andante sostenuto -Allegro energico -Stretta quasi presto -Allegro moderato. It propels itself as one breath, thought, and energy. There were listeners who did not realize the Prelude and Sonata had been played together without a recognizable break for applause. The playing throughout was magnificent and revealing of what might be behind the powerful sounds. Mr. Levit Schubert's Six Moments Musicaux, No. 3 in F minor (ending in F major), arranged by Leopold Godowsky as his encore. Franz Schubert belongs in this company of great composers who were also very great pianists. No one in the cheering, roaring audience wanted to leave.
*quotations from igor Levit from Corinna da Fornseca-Wolheim interview in SF Symphony program book, June, 2023. Quote from Fred Hersch provided by Mr Hersch in SF Symphony program book, June, 2023.