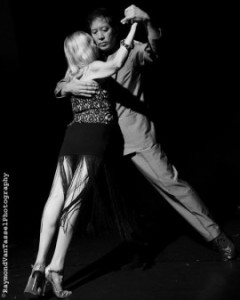 More great news about IDF@SV, 2016. Jonathan y Olivia, internationally renowned Tango artists will teach an Argentine Tango workshop on the Full Day of Dance©, 3:30-5:00 p.m., August 6.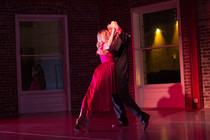 Jonathan Yamauchi has been an acclaimed dancer for 25 years, specializing in Argentine Tango since 2000. He studied with Carlos Gavito in Buenas Aires for 3 1/2 years until Gavito's death. In the Bay Area, he worked with Gavito's partner, Marcela Duran. Olivia Levitt performed classical ballet with the New York Theater Ballet, the San Francisco Ballet Theatre, and the Oakland Ballet. Together they are particularly noted for the Apilado style, an expressive, intimate and sensuous style of Argentine Tango.
Why not you? If you already dance the tango, give yourself the thrill of dancing with Jonathan y Olivia. If tango is new to you, these artists are dedicated teachers who will have you fall in love with the delicate movements and intensity of Argentine tango.
Celebrate the Festival's Fifth Anniversary with great new workshops, classes taught by beloved Festival artist/teachers, OPPORTUNITIES TO PERFORM. FULL DAY OF DANCE© AUG. 6TH, PHYSICAL COMEDY WORKSHOP, AUG. 7, CHOREO-CUBATOR©, and M2F (MONDAY TO FRIDAY REPERTORY WORKSHOP, AUG. 8-12. Registration information available on the Livelyblog and contact The Lively Foundation, 650/969-4110.