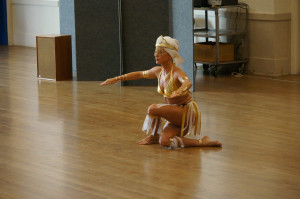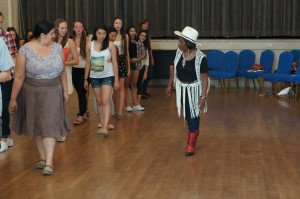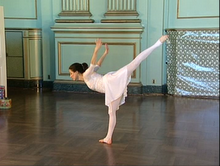 The International Dance Festival@Silicon Valley presents WWW. a wonderful winter workshop. Open Master Classes led by beloved artist/teachers will help you to dance into the New Year! Classes will be offered on Sunday afternoon, January 18, and Tuesday evening, January 20. Artist/teachers are coming from around the country to participate. We welcome back Leanne Rinelli from New York and Leslie Arbogast from San Diego. All classes take place at the Festival HQ: the Mountain View Masonic Center, 890 Church Street, Mtn. View. All classes are mixed levels. A prima ballerina might be a complete beginner at salsa; a salsa dancer will love to learn Dunham technique. Do what you love; try something new to you. Classes offered will include:
Salsa – NO partner necessary; Line Dances – NO partner necessary; Dunham Technique – Katherine Dunham introduced Afro-Haitian & Afro-Cuban dance to the US; Pilates mat – no previous experience required, a great body tune up for Pilates lovers or newbies; Contemporary -technique & repertory.
The price per class reduces with each added class. For example, Early Bird fee for a single class is $20. EB fee for two classes is $36 ($18 X 2). The fees continue like that except for the fee for 7 classes which is $63. TAKE ALL THE CLASSES AND ONE OF THEM WILL BE FREE!!!!! WHAT A GREAT DEAL!!!!! EARLY BIRD fees available until Jan. 3, 2015. We are making this easy for you to come and dance: the two dates are not priced separately. Take one class on the 18th and three on the 20th and you get the rate for four classes. 
Don't miss this opportunity to dance and have a great time. Contact: livelyfoundation@sbcglobal.net with any questions. Watch the news on this livelyblog and also on our facebook pages:
facebook/The Lively Foundation   –  facebook/international dance festival silicon valley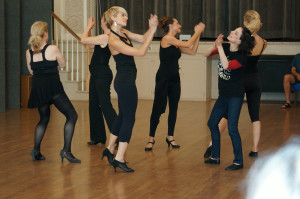 pictures: above L to Rt: Leslie Arbogast, Dunham Technique; Etta Walton leading a whole audience in Line Dances; Leslie Friedman, Contemporary; bottom: Leanne Rinelli leading Salsa performance. Amity Johnson, Pilates master teacher.
All pictures from Festival Concert, Aug., 2014.