International Dance Festival@Silicon Valley announces its dates for June, 2018. Now is the time to get it on your calendar! The Holiday Season sweeps in soon; your visions of sugar plums, candied yams, turkey, pies…may take your attention away from planning the Greatest Possible Dance Adventure: IDF@SV Season 7.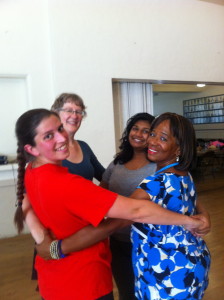 Polish Folk Dance on Full Day of Dance© 2015
Workshops, classes, performance opportunities are available for advanced/professional dancers, for those who want to try a class or two, & for beginners.
Remember: a great ballerina may still be a beginner at tap dance. She could take Audreyanne Covarrubias' tap class and have the most amazing time.
Choreography workshop, technique workshops, Physical Comedy, and the Full Day of Dance©; all this AND performances by the gifted artists who will bring the best in dance to our ever growing audience. Don't miss this!
All events and classes take place at the Mountain View Masonic Center, 890 Church Street, Mountain View, CA 94041
Here are the dates:
Sunday, June 10, 2:00-4:00 p.m. Physical Comedy with Megan Ivey--she's the professional clown from Ringling Bros. This is more fun than anyone can describe. Fall down, spit water, walk into walls–see what I mean? You have to be there.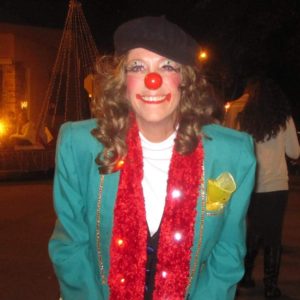 Megan Ivey leads Physical Comedy
Choreo-Cubator© Tuesdays, Thursdays, Fridays, June 12, 14, 15, 19, 21, 22, from 6:00 p.m. -7:30 p.m. Supportive atmosphere, chance to work on something new or polish a work in progress. Perform your work on June 22  (performance not required).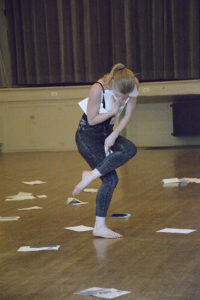 Guest artist from Berlin, Germany, Elisabeth Kindler-Abali, performing the premiere of Letters Like Feathers, Festival Concert 2016, choreographed by Leslie Friedman
Saturday, June 16, 9 a.m. – 5 p.m. Full Day of Dance© Take your pick of 5 different dance/movement techniques. Tap, Pilates mat, Etta's Electric Line Dances, contemporary, and a special surprise. Price of classes reduces with each added class: Best deal & most fun: TAKE THEM ALL!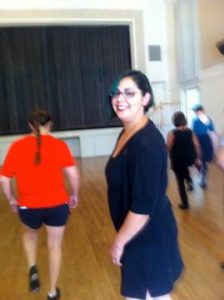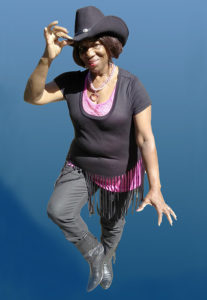 (L to R) Audreyanne Delgado Covarrubias teaches Tap; Etta Walton teaches LIne Dances; both perform in the Festival Concert
Sunday, June 23, 3 p.m., FESTIVAL CONCERT, the gala closing event of Season 7. Watch the artists you've worked with in class–and maybe perform yourself. This is always a stunning performance featuring premiere works and thrilling dancing. CELEBRATE! IT'S TIME TO DANCE! SAVE YOURSELF THIS TIME TO DANCE; THE SKY'S THE LIMIT. For more information, contact The Lively Foundation, watch this blog, friend the Festival on Facebook at facebook/international dance festival silicon valley