Emanuel Ax, piano, and Itzhak Perlman, violin, performing together at San Francisco's Davies Symphony Hall, Jan. 18, 2016, was exactly what one would expect: superlative beyond the same old superlatives. These are two of the greatest musicians currently on our planet. We are lucky to be in the world at the same time as they are. Although the quality of the performance was so great as one might expect, their program was far from anything "usual." They performed Sonata in C major, K. 296, by Mozart; Sonata No. 1 in A major, Opus 13, by Faure; and Sonata in E-flat major, Opus 18 by Richard Strauss. These are not familiar selections. The listener was rewarded with new expressions, colors, and musical emotions.There was also a touching, dramatic presence to the musicians' partnership. When they entered the Davies stage, Mr. Ax seemed to hold back to defer to Mr. Perlman, but once they were positioned to play, their own personalities were not on show. It was all about great music.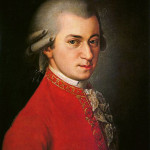 The Mozart selection, Sonata in C maj., K.296, was brilliant with bright, jewel-like colors and a perfection of partnership between piano and violin. It has Mozart's brilliance in the sense of fantastic, playful wit, as well. The surprise was the satisfying expressiveness that came with Mozart's brilliance and the musicians' embodiment of the quick, starry music. 

Gabriel Faure (1845-1924)wrote Sonata No. 1 in A major, Opus 13, in 1876. He was well on his way to his long and great career yet still in early days. The Sonata has a seductive beauty which captures the listener like the course of a river carrying a boat along. There is passion and also hesitation; the Sonata has a character all its own. It is certainly a work that called upon the virtuoso musicians to unleash their own powers which they did magnificently both in partnering the two instruments and allowing the instruments to follow their own ways.

Richard Strauss (1864-1949)was dedicated to creating chamber music early in his work. This sonata, written when he was twenty-three, took up the second half of the Perlman-Ax program. It is grand in its size and in beauty. The listener could take time out to think, oh, yes, later Romanticism; Strauss must have revered Brahms. There is no time out available for such observations. The music is sometimes introspective and also projects a feeling of improvisation, as though it were being created by the musicians as they played. Improvisation: Andante cantabile is the title of the second movement. Strauss's Sonata has the force and energy to pull the listener into a gorgeous world, intense and full of power.
The audience, standing and vigorously applauding was most reluctant to let Perlman and Ax leave.  Mr. Perlman has a history of giving encores and introducing them with humorous commentary. The full house demanded extra treats. On this night, the audience was treated to four encores. Each time, the duo exited to applause and, after a bit, returned. They bowed and then, seeming to confer about what they might play, went back to perform. Mr. Perlman is the spokesman. The first selection, by Dvorak, he said, had intimations of Americana, Dvorak's own Americana.  One could hear suggestions of what might have African-American music, forerunner of blues. Kreisler's, Schon Rosmarin, came next, after another exit and return; then, Kreisler's Love's Sorrow. A young woman and her daughter who had made their way down to the edge of the stage presented them with a bouquet and a teddy bear. Mr. Perlman made a point of giving the bouquet to Mr. Ax, embracing the teddy bear for himself. They reappeared one more time, this time Mr. Ax was allowed the bear, to play Kreisler's Love's Joy. Mr. Perlman assured the audience he would not  leave them with Love's Sorrow. The interplay between the musicians was delightful. The warmth of their stage presence never stepped over the line to interfere with the  seriousness of their performance. Hear Itzhak Perlman and Emanuel Ax on their Deutsche Grammophon album of sonatas by Faure and Strauss. They perform together on tour throughout the US this season. For other Hedgehog Highlights about these musicians please see entry of January 11, 2015, on recital by Emanuel Ax and entry of January 18, 2015, on recital by Itzhak Perlman.