The Full Day of Dance© a unique, wonderful feature of the International Dance Festival@Silicon Valley will be back this August 8 & 9. Classes will be offered over Zoom.  ALL CLASSES ARE FREE! This is too good to be true, but it really is true. Lively offers an array of artist-teachers who are gifted dance artists who also excel in the art of teaching. PLEASE NOTE: (1)  Teachers will perform at the end of their class. You will want to sign up for the class to see the performance. (2) Classes are free, however you need to register to get the sign in code. Here are the artist teachers of Full Day of Dance© 2020: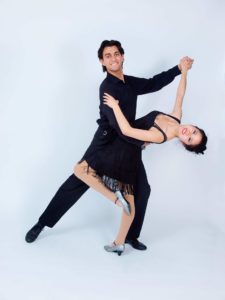 Chrystal Bella Chen & Oscar Adrian Rodriguez are champion ballroom dancers. They will teach ballroom dance on Sunday afternoon, August 9. At the end of the class THEY WILL PERFORM!! You do not have to have a partner to learn the dance steps. No worries, you will enjoy it all!! The music is great, and Chrystal Bella and Oscar will help you improve what you already know or quickly learn what is new to you.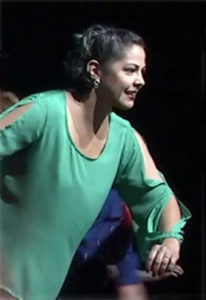 Audreyanne Delgado Covarrubias will teach Tap Dance on Saturday, August 8, and Pilates mat on Sunday August 9. Audreyanne is a MASTER of TAP. Do not miss the chance to learn and dance with her. She is an excellent and attentive teacher. After her class, watch AUDREYANNE PERFORM! You will wonder how she taps when it looks like her feet never touch the ground!!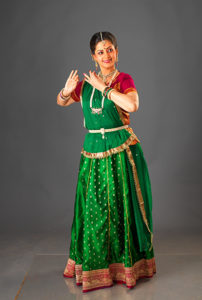 Shambhavi Dandekar, Founder and Director of SISK in India and California will teach Kathak on August 8th. Kathak is a classical dance of India. All levels are welcome, beginners and experienced artists. Kathak tells stories with rhythmic feet, swirling turns, expressive arms. This is a GREAT opportunity to take a master class from one of the foremost Kathak artists. If you are a beginner, remember you will be at home! No need to be shy or worry about missing a step. This is your chance! Try it! By the way, Kathak and Tap can make a great combination. After her class, see SHAMBHAVI DANDEKAR in PERFORMANCE!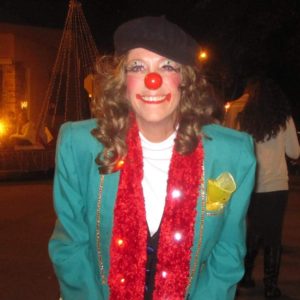 She's back! Megan Ivey Rohrbacher teaches Physical Comedy on Sunday afternoon, August 9th. Last seen, she was given a going away party after a wonderful workshop she led at IDF@SV, 2018. Immediately after the cake and hugs, Megan went to Hawaii to get married. Now, all the way from Hawaii she will join in Full Day of Dance©.  And MEGAN PERFORMS AFTER HER CLASS!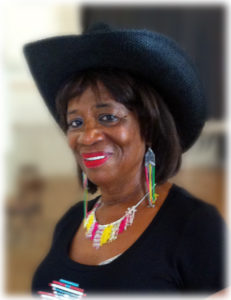 Etta Walton!! Etta will lead her fantastic LIne Dances class on Saturday, August 8. Etta's class is fun for everyone, even the person writing this post who is also the person facing the back wall while everyone else faces the front. Great dancing for everyone. Terrific music–western and soul and pop–and ETTA WILL PERFORM AFTER THE CLASS.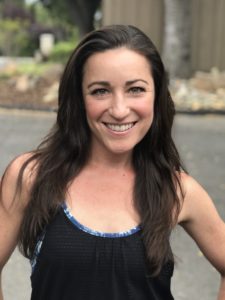 Annie Wilson has got that JAZZ! She taught and performed in the 2018 Festival, and we are happy she's back! She will teach Jazz dance on August 8th. All levels welcome. Get ready for Jazz. At the end of the class ANNIE WILL PERFORM!
PLEASE NOTE:  ALL THE CLASSES ARE FREE, BUT YOU STILL NEED TO REGISTER. AFTER YOU REGISTER AND A FEW DAYS BEFORE THE CLASSES, YOU WILL RECEIVE SIGN IN INFORMATION.  FOR REGISTRATION INFORMATION AND SCHEDULE DETAILS WATCH THIS LIVELYBLOG!