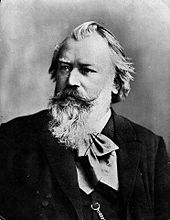 Do they play baseball in Berlin? When I think of the performance of Brahms' Symphony No. 2 at Davies Symphony Hall, Nov. 23, I keep thinking, "They hit it out of the park." As performances of grand, serious, classical music go, this was a home run (if there is no baseball in Germany, allow me to say home run with bases loaded. That means it was as good as it could get. )  Conducted by their Artistic Director, Simon Rattle, the Berlin Philharmonic played the symphony with all the heart and hope of Johannes Brahms. That is a very great heart, one with the breadth to embrace the world with hope that humankind's good will find a way to stay steps ahead of its bad. Commentators on the Symphony No. 2 have written as though it is a cheery, celebratory work with less depth than other Brahms masterpieces. While it has moments of beauty without struggle, they are not its whole character. There is struggle, there is darkness, but the dark never completely shuts out the light. The symphony achieves triumph through balance arising from the push and pull of dark and light. At the end, having experienced the fear of losing the way, the Symphony a great hurrah. It is greater for knowing the struggle. On Nov. 23, the entire audience jumped to its feet perhaps grateful to Brahms and the Berlin Philharmonic for having brought them through uncertain times to an affirmation, though an affirmation with complexities even on a sunny day.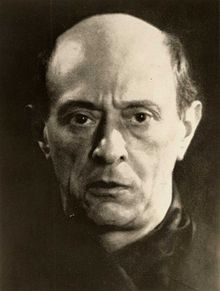 Maestro Rattle chose a fascinating program for the first half of the concert: Five Pieces for Orchestra, Opus 16 (1908), by Arnold Schoenberg; Six Pieces for Orchestra, Opus 6 (1908/1928) by Anton Webern; Three Pieces for Orchestra, Opus 6 (1915/1929) by Alban Berg. These works represented the significant new music of their era and the considerable unity of their composers' thoughts. Rather than play them as separate compositions, Maestro Rattle had them played one after the other with minimal pause between works. Together they formed a new symphony of Viennese masters. The conductor explained to the audience that composers after Mahler confronted the question of where music could go next. They experimented with harmonic language. Rhythm and dynamics came center stage more than harmony. The music of these composers has the reputation of being prickly and difficult. The Berlin Philharmonic's performance of the works revealed the music's texture and emotion. It was a rich experience. This music is no longer contemporary, but still sounds new. Hearing it made this listener realize how much later composers drew from it. Next time I will listen to these works individually, but hearing this composite symphony allowed me to dive in amongst sounds like broken shards of a magnificent, stained glass window.
(For more on Alban Berg's Three Pieces for Orchestra, see Hedgehog Highlights Jan. 24, 2015 post on the SF Symphony performance, Jan. 22, 2015)

    Simon Rattle becomes the Music Director of the London Symphony Orchestra, Sept.,2017. He ends his position as Chief Conductor of the Berliner Philharmoniker, in 2018.  Among innovations during his tenure is the orchestra's Digital Concert Hall which broadcasts their performances over the internet. In 2014, the orchestra released the complete symphonies of Robert Schumann. In April, 2016, their recordings of all the Beethoven symphonies appeared on CDs and also Blu-ray discs as HD videos. These recordings are with Simon Rattle conducting and on the label Berliner Philharmoniker Recordings. Pictures, from top, Johannes Brahms; Arnold Schoenberg, photo by Man Ray; Simon Rattle.