The International Dance Festival@Silicon Valley
                            Celebrates Its 10th Anniversary
The Lively Foundation is proud to celebrate the 10th Anniversary of the International Dance Festival@Silicon Valley. This season the Festival's Full Day of Dance© will take place on Saturday, November 13. All Full Day of Dance© classes will be offered over Zoom and will be free. See list of classes and schedules below. To register go to:
https://forms.gle/dAd5DKho8sgFgPn8A
In addition to the Full Day of Dance© there will be classes offered during the preceding week days. For example, 30 minute Pilates mat classes will be led by Audreyanne Delgado Covarrubias, 9 a.m. Pacific time, Monday – Friday. Weekday classes will be offered on a Pay-What-You-Can basis, suggested amount is $5 – $15 per 30 minute class.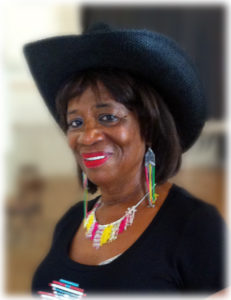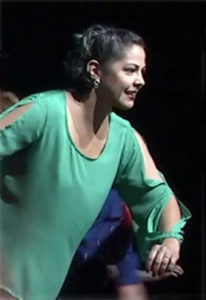 (L to R)

Etta Walton
, Audreyanne Delgado Covarrubias,
Starting in 2012, the Festival has offered classes in an amazingly wide variety: African, Afro-Haitian, Ballet, Bharatanatyam, Classical Chinese, Contemporary, Kathak, Korean, Line Dances, Manipuri, Mexican Folclorico, Salsa, Samba, Tango, Tap, Waltz, and even more styles. Participants learn from accomplished professionals and also see them perform. Winners
of the Choreography Competition present premiere works on Festival Concerts.
Artistic Director and Founder of the Festival, Dr. Leslie Friedman says, "Do what you love and try something new! A ballerina might discover she loves Tap. A ballroom dancer will find the Pilates mat to be just what he needs. Beginners get to fall in love with dance. Professionals in one style get to be beginners in something new to them. It helps to remember that dance can be fun."
 The International Dance Festival@Silicon Valley's innovations were ground breaking and have been adopted by other companies: presenting learning experiences in multiple forms, for participants of mixed levels of dance training (or no training), chances for participants to perform, and the exciting opportunity for the whole community to gain understanding and appreciation of dance by watching fine artists in concert.
Artist-teachers will include Etta Walton, Line Dances; Annie Wilson, Jazz; Megan Ivey Rohrbacher, Physical Comedy; Audreyanne Delgado Covarrubias, Tap, Pilates mat. These artists have performed and taught in previous Festivals and all have devoted followers.
Pilates mat,              9:00 a.m.-10:00 a.m.
Jazz                          10:15 a.m.-11:15 a.m.
Physical Comedy  12:30 p.m.-  1:30 p.m.
Tap                           1:45 p.m.-   2:45 p.m.
Line Dances             3:00 p.m.-  4:00 p.m.
Full Week of Dance© mini-classes
Pilates mat    MTWThF    9:00 a.m. – 9:30 a.m. Nov. 8-12
Line Dances  MWF           2:00 p.m. – 2:30 p.m. Nov. 8, 10, 12
Repertory:     TThF           4:00 p.m. – 5:00 p.m. Nov. 9, 11, 12
"Dances for Small Spaces
All Full Day of Dance classes are free, but we do request that you register.
All Full Week of Dance classes request registration and are on a pay-what-you-can basis. Suggested amount is $5 -$15.