Important Dates for Dancers in the 2015 International Dance Festival@Silicon Valley:
For Early Bird Discounted Fees: Deadline is July 10 for Early Bird fees for M2F© intensives and for Full Day of Dance© Master Classes. Regular registration from July 10 onward. Registrants on or after August 3 pay a slightly higher fee. Walk-ins on Full Day of Dance© are welcome.
Fees for M2F©: Early Bird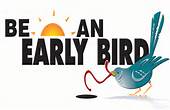 $304/Full $354
Full Day of Dance© price per class reduces with each added class.
EB:$20/$36 for 2/$48 for 3/$56 for 4/$60 for 5/$72 for 6/$72 for 7
Regular: $25/$40 for 2/$54 for 3/$64 for 4/$75 for 5/$78 for 6/$77 for 7
Part-time Participants: Dancers may enroll in only one or two M2F©classes for the following fees: One M2F© class for $134; Two M2F© classes for $265.50 //Part time participants are not eligible for scholarship aid or for early bird reductions. 
REFUND POLICY: This is a great summer dance festival. Make a commitment to dance. Refunds minus $100 are available only by July 1. After July 1, refunds minus $100 ONLY for medical reasons documented by a Medical Doctor. Beginning August 1, no refunds for any reason.
Contact & Information: livelyfoundation@sbcglobal.net
friend and visit facebook/international dance festival silicon valley
Mailing address: The Lively Foundation/550 Mountain View Avenue/Mountain View, CA 94041