Where did the time go? I feel as though the Festival just ended a day or two ago. It's Sept. 10. The Festival Concert was on August 25th, and what a tremendous program it was. A full house audience watched with obvious pleasure. The dances were beautiful, exhilarating, powerful, and even fun. The audience went outside to observe the Festival Dancers perform their site specific works in Pioneer Park, just adjacent to the Masonic Center. It was a beautiful day in the sun and under the big trees. Here are some pictures from rehearsals and performance day. If you missed the Festival this year, don't let that happen again. Planning for Season number three begins now. It will be a great one.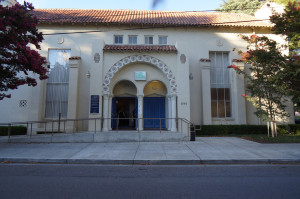 This is the Masonic Center: Dance Center for the Festival. Here's the entrance to the Festival Concert. The Festival Dancers performed Song of the Mountain, a premiere, dances in the park, and Little Cat, set to a Polish folk song.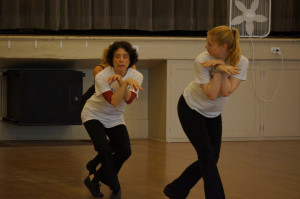 Here's Leslie Friedman demonstrating how the Little Cats will take their bows.