No matter how difficult the pieces he chooses to play or how impossible it would be for another to play them as Andras Schiff plays them, the Hedgehog contends that it is at least if not more difficult to write about his performance.** On October 4, at Davies Symphony Hall, San Francisco, Sir Andras Schiff performed the last piano sonatas by Haydn, Beethoven, Mozart, and Schubert so brilliantly, so truly, with such passion that one felt as though in the presence of those four great artists themselves. The pianist's integrity is on view and available to experience in his dedication to the music and lack of behaviors that would draw attention to himself rather than the music. It was an astonishing, great performance of astonishing, great music.
October 7 (tonight), 8, 9, & 10 Andras Schiff will be leader and pianist with the SF Symphony and Symphony Chorus in a concert of Mozart, Piano Concerto No. 27, Haydn, Lord Nelson Mass, and Schubert lieder. There might still be tickets. GO. Box Office: 415/864-6000 or sfsymphony.org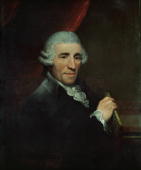 Franz Joseph Haydn was the Father of the Symphony, Father of the String Quartet, probably the inventor of the piano trio, too. We all benefit from the absence of TV, movies, fast cars in his era and the fact that writing great music worked for him as a way to earn a very good living after a difficult childhood. He made time to write 106 symphonies, 68 string quartets, piano sonatas, masses, minuets, more. "Papa" Haydn's creativity led not only to new music, but also new forms for his endless musical ideas. His Sonata in E-flat major for Piano, H.XVI:52 is last of the three piano sonatas which he wrote while in London, 1794-95. The playfulness of this sonata sweeps away any image of the rigidity of the late 18th century. Just when it seems like the listener might anticipate a style or rhythm, Haydn has surprises to delight the imagination. There is almost a drama in the music; it changes direction, flutters, jumps, and cascades. There is surely drama in watching the liveliness of being made audible by this great pianist's artistry.

Ludwig Van Beethoven's Sonata No. 32 in C minor for Piano, Opus 111: Do you love a mystery? A very big mystery? This sonata is a comet, a ball of fire, an extravagant expenditure of energy, ideas, one might say foresight. Perhaps Beethoven decided to share his experience of traveling to the stars and back; perhaps his understanding of the stars; perhaps he found the formulae in this music to describe the pulsating star of his existence. Listening, one feels one's own head opening up to experience the music. It is not possible to reflect upon it and experience it, too. It is happening in time and so there is no time but to be there as it happens: breathing, blood racing, images in one's eyes, tingling skin, and the explosion of the moment. The ultimate thrill comes paired with an inner calm: life. The music rolls over itself in exuberance which suggested to this Hedgehog a celestial ragtime. Heaven is here. Before beginning this sonata, Sir Andras Schiff rested his hands on the top of the piano, then crossed his arms across his chest, then gently placed above the keys. After the sonata's end, the entire audience stood to cheer.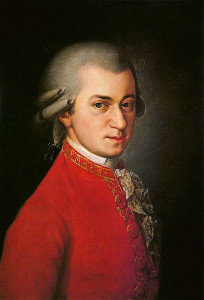 Mozart's Sonata in D major for Piano, K.576 has another kind of  extravagant energy, sometimes witty, sometimes lyrical, sometimes a vast game in which Mozart finds the maximum number of arrangements and rearrangements of multiple harmonies and forms. Overall, it is beautiful. One can simply enjoy it knowing that Mozart's intricate, perfect puzzle building is there for our pleasure. The late music writer Michael Steinberg wrote that this is Mozart's most difficult work for solo piano. Sir Andras Schiff performed it as though it were written especially for him. He seemed to know it from the inside as though he and Mozart were nodding to each other as each new, unpredictable — except to them — variation presented itself. Together, Schiff and Mozart shared the composer's rueful humor in this exquisite performance.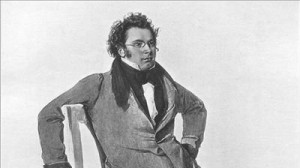 Though born 27 years after Beethoven, Schubert outlived him by only one year. Musicians, composers, writers so often compare the two that it brings to mind play ground conversations about which is stronger, a lion or a tiger. Undoubtedly that is because your current writer is not sufficiently knowledgeable to analyze the comparisons. It seems only amazing that they both existed and wrote music that we are so fortunate to hear and ponder, learn from and enjoy. Franz Schubert's Sonata in B-flat major for Piano, D.960 closed this concert. There was no more to say. Before beginning, the pianist rested his hands on top of the piano, then clasped them together in front of himself, then again gently placed them on the keys. We do not know how he prepared himself to begin his Haydn and Mozart  selections as he entered from off stage, but this silence was apt for Beethoven and Schubert. In fact, distinguishing characteristics of Schubert's sonata were moments of silence that came unevenly in the midst of the music. It was like trying to remember a prayer to calm oneself, being interrupted, beginning again at the beginning, the mind being agitated by anxious thoughts, beginning again. The sonata contains beautiful, song-like passages that lift us up while the troubling undercurrents make their own music. It is a huge sonata, lengthy and encompassing searching, heart-breaking love. Sir Andras Schiff's relationship with Schubert is different; he sings Schubert's songs as he sees the tragedy that Schubert knew.
**Previous Hedgehog Highlights, see: Andras Schiff/Bach & Beethoven, Oct. 19, 2013; Andras Schiff/Bach, Oct. 11, 2013. Pictures: Andras Schiff courtesy of San Francisco Symphony; Haydn portrait by Thomas Hardy, 1792. Ok, I accept that it is not so difficult as playing these works. Exaggeration seemed necessary to convey the idea.
Sir Andras Schiff is now touring. Do not miss an opportunity to see/hear his performance. Oct. 18, Walt Disney Concert Hall, Los Angeles; Oct. 30, Carnegie Hall, NYC; Nov. 10, London, Royal Festival Hall; Feb. 16-20, Univ. of Michigan, Ann Arbor. He has extensive recordings on ECM.