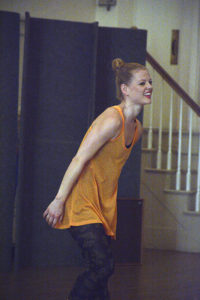 The International Dance Festival@Silicon Valley invites choreographers, dancers, and other artists whose work involves movement to apply for the Choreography Awards at IDF@SV 2018. All kinds of dance are welcome.

Winners will perform on one of the Festival's concerts: the Showcase Performance, June 22, 6:30 p.m., or the Festival Concert, June 23, 3 p.m.  These are both public, ticketed performances. There are also cash awards. This is an amazing opportunity to present your work to new audiences without having to do the many chores of self-production.
PLEASE NOTE: work may not be longer than 8 minutes. DEADLINE for application is May 7. We will not announce awardees until after the deadline in order to have time to review all applicants. Even if we love your work, we cannot announce until after the deadline to be fair to all applicants.
Applicants are advised to send their video either on a DVD by US mail to The Lively Foundation, 550 Mountain View Avenue, Mountain View, CA 94041-1941                                                             OR                                                                                                                                                                   send video by youtube to livelyfoundation@sbcglobal.net    IF YOU SEND BY YOUTUBE: Please send us an email stating that you are sending it so that we do not think it is spam. We prefer not to receive by dropbox due to spams.

Send the following for your application: Your name, name of the work, length of time of the work, number of performers and their names. Let us know if you need special technical effects or equipment. The performances are low tech. Please mail us your entry fee of $20 by a check made out to The Lively Foundation and mail to The Lively Foundation/550 Mountain View Avenue/Mountain View, CA/94041-1941 For more information, please contact livelyfoundation@sbcglobal.net
photo above: Elisabeth Kindler-Abali, takes a bow; Dancer/choreographer from Berlin, Germany, guest artist, IDF@SV, 2017 & 2016; photo by GKermode: Los Altos, CA