The Lively Foundation is HAPPY to work with Brown Paper Tickets for the Tickets to the Festival Concert, Sunday, May 19, 3:00 – 5:00 p.m. This is the best way to get tickets for the best show anywhere. Use this link:
festivalconcert.brownpapertickets.com
You can use your credit card. BPT will give you information and tickets. This is going to be great improvement in Lively's ability to serve our audience!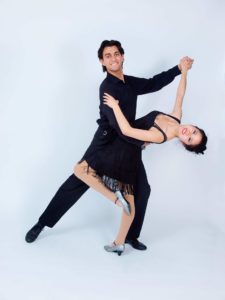 Chrystal Bella Chen & Oscar Adrian Rodriguez will dance the Samba at the Festival Concert & lead a master class in Waltz & Cha Cha on Full Day of Dance©!! Could not be better than that! Join the Dance!