Great news for dance and film lovers, especially in the South Bay area. The Cinequest Film Festival will present MOVING STORIES, at the Hammer Theatre, 101 Paseo De San Antonio Walk, San Jose, 95112, Saturday, March 16, 4:15 p.m. Tickets are $12. Information: contact@cinequest.org     phone: 408/295-3378
Link for online tickets: https://www.cinequest.org/tickets-passes
This film shows the work of Battery Dance Company of New York as their dancers travel around the world to bring the experiences of dance performance to at-risk youth. Battery's dancers traveled to India, Romania, South Korea, and Iraq to inspire the young people and "transform their lives" through the effort, training, and magic of dance. The Battery dancers took only one week in each locale to teach a choreographed work to the youth who would then perform it. The film shows the struggles and triumphs that come through this amazing program. Battery Dance Founder/ Director, Jonathan Hollander has pioneered this work both at home in New York and across the globe. The Battery dancers learn about the extremely difficult conditions of their youthful collaborators' lives. Together, they create something unique which will last forever in the hearts of all participants.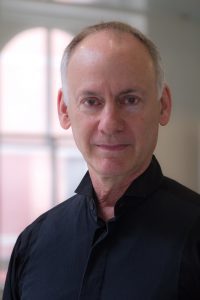 Jonathan Hollander,Founder/Director of Battery Dance Company
Mr. Hollander and company dancer Sean Scantlebury will also screen the film in San Francisco and follow the showing with a dance workshop led by Mr. Scantlebury who is a dancer in the film. The event is Saturday, March 16, 10 a.m. – 1 p.m. Film showing is from 10 a.m.-noon; workshop from noon- 1 p.m. Event is at 188 The Embarcadero, San Francisco, the Google Community Space. Tickets are $16.78. Please purchase before March 14. For tickets and more please go to this link:
https://www.eventbrite.com/e/film-screening-of-movingstories-dance-workshop-by-battery-dance-company-tickets-5695886952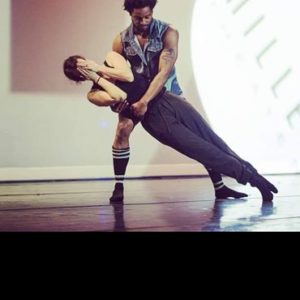 Sean Scantlebury (standing dancer) Company member of Battery Dance Company
This is a thrilling opportunity for everyone who loves dance and who puzzles over how individuals from different cultures could ever work together. The Battery Dance Company answer is there is a universal language: DANCE!