Congratulations to Leslie Friedman, Artistic Director of The Lively Foundation!  Stanford University's distinguished program, Company of Authors, honored her by inviting her to talk about her book, The Dancer's Garden. Company of Authors presents Stanford related writers to talk about recent publication. The program took place over Zoom on October 24. There were 17 speakers all from a wide variety of fields. Leslie received her Ph.D. in History from Stanford. The event was free and open to the public; only pre-registration was required in order to receive the Zoom code.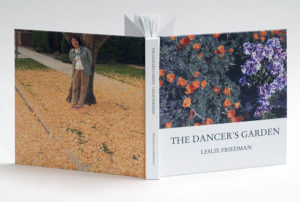 The Dancer's Garden, published in 2019, is available from The Lively Foundation and the Stanford Bookstore.
Response to Leslie's talk was so positive that she immediately received an invitation to present her new book, The Story of Our Butterflies: Mourning Cloaks in Mountain View, in the next Company of Authors, April 24, 2021. This year's Company of Authors was originally scheduled for May 2, 2020. It would have been live, in person, and on campus at the Stanford Center for the Humanities. The Stanford campus closed because of the pandemic, the Authors' program, postponed, became a virtual event. With each author appearing individually from his or her home, the relationship of speaker to listeners became even more personal. The hugely successful event was created by History Professor, Peter Stansky. He serves as the moderator of the program. Professor Stansky gave Leslie an exceptionally generous introduction. Christina Fajardo of Stanford's Continuing Studies coordinated the program and managed the technical direction.  It was a wonderful experience, and we are looking forward to April 24th next year!