Itzhak Perlman performed an astonishing, wonderful recital at the San Francisco Symphony's Davies Hall, January 16. That's right, it was his usual: astonishing and wonderful. The packed to the rafters audience was entranced by his virtuosity, the graceful program choices, his presence. Seeking words for this article's headline a phrase from Al Huang, dancer and  tai chi master, came to mind: the great human. That's what Itzhak Perlman is for all of us.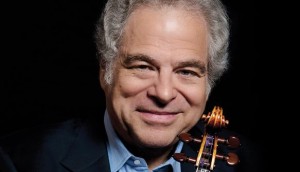 Itzhak Perlman
Rohan de Silva is the pianist who partners Perlman. He appears to be perfect both as musician and collaborator.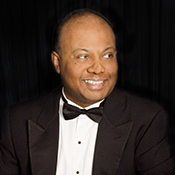 Rohan de Silva

Itzhak Perlman could play anything, so it is especially interesting to see his choices for this recital. In addition to being technically challenging for a musician, not for this musician but a musician, the selections projected a sense of balance. There were works of four great composers. Each one was a master who created the essence of his era.
Anonio Vivaldi (1678-1741)

Vivaldi's Sonata in A major for Violin and Continuo (1709), Opus 2, no. 2, is brilliant, quick, lively. It darts and skips yet always maintains its self-control, defining the early 18th century character. It was a time of conservative control pregnant with revolutionary change. It was bursting with creativity.  The program note said the sonata would be brief; it was over before one could be certain what had happened except the dazzling brilliance of the composer meeting his match.

Ludwig van Beethoven (1770-1827) Beethoven's Sonata in F major, Opus 24, Spring (1801) was a Beethoven masterpiece of the early 19th century. It is so lovely and full of delight that one can forget the extraordinary composer's vision and musicians' technique required to make this sound easy as water rolling over rocks. Beethoven took risks. In 1801, it was innovative for having four movements instead of three and for the more equal relationship between piano and violin. Beethoven did not give it the name Spring, but it fits. Its cheerful beauty is a pleasure and reminds the listener that great music can smile for us.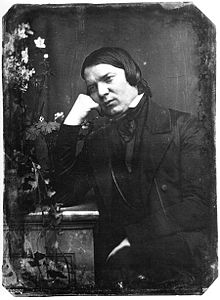 Fantasiestucke for Violin and Piano, Opus 73 (1849) by Robert Schumann (1810-1856) has three "fantasy pieces." Each has a different personality: "Delicate and with feeling;" "Lively, light;" and "Fast and with fire." This work from the last part of Schumann's short life is something unexpected. While Schumann was central in creating the Romantic idea in music, by 1849 he had begun to reexamine classical forms and style. Other musicians, including his wife the great pianist Clara Schumann, may have expressed dismay but also may not have fully appreciated Robert Schumann's searching intellect. Impossible to know what this reconsideration and study might have led him to create, but we do have his late work to enjoy and move us.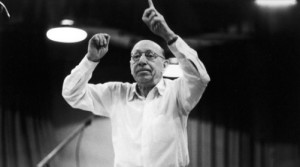 Igor Stravinsky's Suite Italienne for Violin and Piano (1933) represented the 20th century. Stravinsky (1882-1971) took five movements from his Pulcinella, a ballet with Leonide Massine choreographer/lead dancer and designs by Picasso, to arrange as the Suite Italienne. Rearranged and published several times with the Italienne name, Itzhak Perlman and Rohan de Silva performed the final version. It includes the original five movements plus a Scherzino. This fascinating suite kept the listener's attention with surprising rhythms and glorious sounds. Including a Tarantella, Gavotte, and Minuetto, it proudly embraced its origins in dance. The piano and violin definitely danced together and separately. Stravinsky credited Pulcinella as his "discovery of the past" which "made the whole of my late work possible." Perlman balanced his program with two great composers, one known as Romantic, one as neo-classical, looking back into much earlier music for an understanding of where his own might go.
ENCORES: Anyone who has had the privilege of attending an Itzhak Perlman recital knows the encores are an essential part. He did not disappoint us. He took his bows with his partner, that extraordinary pianist. They left the stage, the audience continued to applaud, hope in every heart. He returned followed by Rohan de Silva and the page turner who carried a tall stack of music books. Not content with one sight gag, Itzhak Perlman then turned through pages clipped together. He told the audience that he keeps a list of the encores he has played in San Francisco. It goes back to 1912. He wouldn't want to repeat something that someone who had been there in 1912 had heard, but then someone who had been there in 1912 probably couldn't hear it anyway. He said he wouldn't be able to remember and the audience could not hear, so he could play anything.
In fact, he played five encores. Each was fantastic in its own way. The unifying thread was the masterful, brilliant technique. He plays incredibly fast, he plays with a lyrical heart; it is all there. First was Tempo di Minuetto in the Style of Pugnani, by Fritz Kreisler. Aria des Lenski from Eugene Onegin, by Tchaikowsky followed. He played Caprice in A minor by Polish violin virtuoso and composer, Wieniawski. Any one of those pieces would be an admirable encore for which any audience should be grateful, but Mr. Perlman has spoiled us. We always want more. He played the theme from Schindler's List, by John Williams, which he played for the movie. He ended with Brahms' Hungarian Dance #1. It was the absolute right music to have whirling in my head as we left.
Itzhak Perlman radiates love for music and for his audience. He is now on tour of ten western cities in fourteen days including San Diego, Tucson, Costa Mesa. He could decide to play only for Queen Elizabeth II and select heads of state. He is at the pinnacle; he'll still play for Mesa, AZ. He plays a Klezmer reunion concert, January 23, in Santa Barbara. His recital at Disney Concert Hall is January 24, Los Angeles. Do not miss a chance to hear him play. See www.itzhakperlman.com FOR MORE HEDGEHOG HIGHLIGHTS ON ITZHAK PERLMAN, please see Ax & Perlman: Dynamic Duo of Music in San Francisco, Jan. 20, 2016, and Itzhak Perlman at the San Franciscio Symphony, Jan. 22, 2015.