The Lively Foundation is proud to announce that the Browning Society of San Francisco, a prominent literary and theater society, has invited our Artistic Director, Leslie Friedman to make a presentation on January 12, 1:00 p.m., the Sequoias, 1400 Geary, San Francisco. Admission is free. A reception with cake, coffee, tea follows the talk.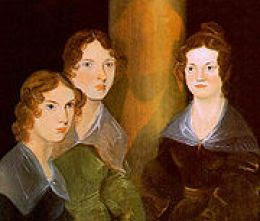 The Bronte sisters, Emily, Anne, Charlotte, painted by their brother, Branwell.
Leslie will show the video of her dance, THE BATS OF HAWORTH, which is accompanied by spoken excerpts from the writings of Charlotte Bronte, and music of Chopin. The dance is a trio about the Bronte sisters. This year is the 200th anniversary of the birth of Emily Bronte, author of Wuthering Heights. The presentation will include a talk about the sisters and their art as well as about the choreography. Dr. Friedman choreographed and danced in this work.
The presentation is free and open to the public, Jan. 12, 1:00 p.m., at the Sequoias, 1400 Geary Blvd., San Francisco. You may enter through the buildings Post St. entrance, sign in, take the elevators to the top floor. For more information, please contact Dennis R. Parks, 415/668-0332 or dennisrparks@yahoo.com  or find the Browning Society on Facebook.