There is no point to searching for the best adjective. "Herbert Blomstedt" says it all. The extraordinary conductor brought us a program of two Czech composers. One is well known and loved, Antonin Dvorak, the other,  Jan Vaclav Vorisek, barely known but deserving love. The matinee performance, February 12, 2023, indeed was a love fest. The audience felt profound admiration and affection for Maestro Blomstedt, but that was not all. The SFS matched their Conductor Laureate's direction as though they were made of one essence. Herbert Blomstedt conducted what must be the internal truth of the music. The music was played perfectly, according to the brilliant conductor's insights and precise, forceful leadership. This was perfection in sound so it was never rigid. Every moment was full of life.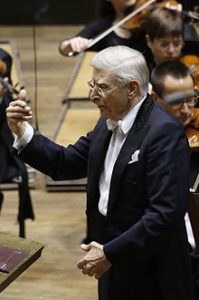 Herbert Blomstedt conducting at the Leipzig Gewandhaus, 2015
Maestro Blomstedt selected Jan Vaclav Vorisek's Symphony in D major, Opus 23 (1823). This year is that symphony's 200th birthday. While the fine program comments noted the influence of Mozart in the Andante which could be a funeral march, and Beethoven and Schubert's influence in the Finale, for this listener, it was all new. Vorisek's opening is an Allegro con Brio, delightfully brisk. The Andante features graceful, tranquil woodwind performances, and the Scherzo offers the unusual 9/8 rhythm. The Finale energetically returns to Allegro con Brio with one brief salute to Beethoven's 5th symphony. It was a wonderful introduction to an individualistic creation of fine and truly original music. Sadly, Jan Vaclav Vorisek, born in Bohemia, 1791, died in Vienna, 1825, age 34. This symphony was  not published in his life; it did not appear until 1957. We are fortunate that Herbert Blomstedt's vast musical knowledge has led him to champion this mostly unknown treasure.

Herbert Blomstedt, Music Director of the San Francisco Symphony, 1985-1995, now Conductor Laureate of SFS and other world leading orchestras – see below for details
Although a Dvorak devotee, I think I somehow missed hearing his Symphony No.8 in G Major, Opus 88 in person. Lucky me to hear it first as conducted by Herbert Blomstedt. He will perform it with the Chicago Symphony Orchestra, March 9, 11, 12. If you missed it in San Francisco. There really is not anything better for you to do than hear it live with Blomstedt conducting.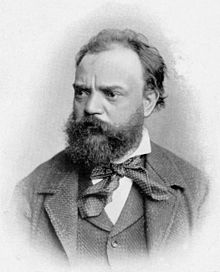 Antonin Dvorak (born in Bohemia, 1841; died in Prague, 1904)
Descriptions of this Symphony often mention the mood changes. It is beautifully sunny and feeling optimistic and then a minor key gradually takes the happiness down a peg or two. A bird like flute passage appears and dismisses any sad notes or memories. Dvorak loved nature and loved life. One cannot get away from that. Loving life means one has met the dark shadows of illness, betrayal, and death, yet one still goes on for the next bird song, the next absolute beauty. Dvorak would not compose a symphony so limited that the cruel truth is totally eliminated. Our life is  more than one aspect. This shining Symphony No. 8 encompasses our life in the round. His Adagio, the second movement, includes the ambivalent moods: will I be sad or happy about this world? It is strange and unfair, but it is my world. The movement finds its equilibrium; we balance. Balance can be peaceful and peace need not be boring. The third movement, Scherzo, combines the elegance of a waltz with the sense of the country which is lovely but sometimes raw. And then, we are rewarded. Dvorak plays for us and dances with us. It is something completely different which also, as we dance with him, seems to have been written specifically for me and you may think specifically for you and every individual in Davies Symphony Hall will know it is specifically for Antonin to be able to dance with us in person, in his country town. Dvorak gives us Nature's own music as surrounding us, racing through us, as presented to us by the Conductor for all time signatures, Herbert Blomstedt.
ABOUT HERBERT BLOMSTEDT: He was born in Springfield, Massachusetts, July 11, 1927. He is now 95 years old. His parents, originally from Sweden, moved back there when Herbert was 2 years old. He began to study music in Sweden and later at the Juiliard School, New York. He led important orchestras from a young age. Music Director/or Principal Conductor of the Norrkoping Symphony Orchestra, 1954-1962; Oslo Philharmonic Orchestra, 1962-1977; Swedish Radio Symphony, 1977-1982; Chief Conductor of the Dresdner Staatskapelle, 1975-1985. Throughout these years he made many recordings including the works of Richard Strauss, and the complete Symphonies of Beethoven and Schubert. In addition, he led his orchestras on international tours.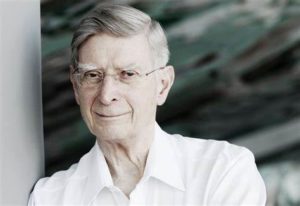 He does not waste time in histrionic gestures. His conducting is an example of "anything more than the truth would be too much," as stated by Robert Frost.
He became Music Director of the San Francisco Symphony, 1985-1995. He led the SFS on regular tours of Europe and Asia and won numerous award winning recordings for London/Decca. These included 2 Grammy awards, a Gramaphon award, and the Grand Prix du Disque plus awards from Belgium, Germany, and Japan.  When he ceased being the San Francisco Symphony's full time leader, he became Principal Conductor with North German Radio Symphony, 1996-1998, and Principal Conductor of the Leipzig Gewandhaus Orchestra, 1996-2005. He is currently conductor Laureate of SFS, Honorary Conductor of the Bamberg Symphony, Danish National Symphony Orchestra, NHK Symphony, Swedish Radio Symphony, the Leipzig Gewandhaus Orchestra, Staatskapelle Dresden.  HERBERT BLOMSTEDT will perform a program of Mozart with Emanuel Ax, in Philadelphia, PA, March 3-5. There are limited tickets for each concert. The availability ranges fro 26-30 tickets. Hop on a plane. You will be so happy to be there.