The Lively Foundation is proud to announce plans for the 2017 season of the International Dance Festival@Silicon Valley. This summer, IDF moves to June 19-July 1.
The opening week is devoted to the Choreo-Cubator© workshop, meeting 6/20, 6/22, 6/23, 6/27, 6/29, 6/30. The Showcase Performance will be on June 30.
The Full Day of Dance© will be on June 24
Physical Comedy workshop will meet June 25.
The Festival Concert will take place on Sunday, July 1.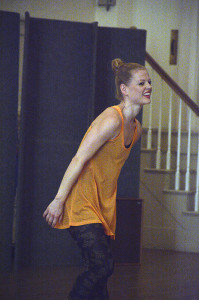 Lively welcomes Elisabeth Kindler-Abali, German contemporary dance artist who was our Visiting Artist, summer, 2016. She will teach contemporary dance and also premiere a new work. In this picture she is taking bows after performing her dance, "Butterfly." Ms Kindler-Abali will return to Berlin after the Festival.
Continue to watch this blog for more program details!