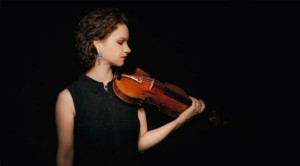 Hilary Hahn, acclaimed violinist, performed solo violin and sonatas with pianist Cory Smythe, Tuesday, April 26, at the SF Symphony's Davies Hall. The performance was brilliant. Although the Hedgehogs knew about Ms Hahn, seeing and hearing her live is something altogether different and surely placed multiple exclamation marks after comments about her artistry. Ms Hahn has a calm, assured stage presence. Her mastery is so great that the music of the masters she performs can fill the hall without distraction. Her program opened with Sonata in G major, K.379(373a) by Mozart and Sonata no. 3 in C major for Solo Violin, BWV 1005, by J.S. Bach. It would be more than enough to be able to be back in Davies and hear either one all over again. After the intermission, she performed Selections from Six Partitas for Solo Violin by Anton Garcia Abril, commissioned by Ms Hahn; Sonata for Violin and Piano by Aaron Copland; and Blue Curve of the Earth, by Tina Davidson. Ms Hahn created a competition for new encore pieces. Ms Davidson's Blue Curve...was the winner.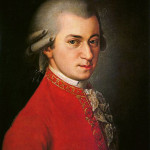 The Mozart Sonata offered gentle, mellow music which was still Mozartian in delight and invention. It opens with an Adagio, a bit of a departure from the Adagio usually coming later in a Sonata, and then picks up with an Allegro of perfect balance. It was a chance to experience the partnership of piano and violin in fiery passages. The second movement, Theme and Variations, presents five variations which suggest that if he had wanted to take the time, Mozart could have written five hundred, each different, fascinating, and surprising as these.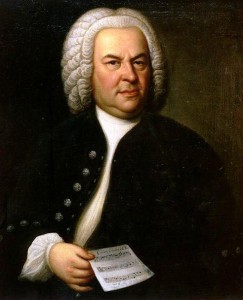 The Bach Sonata is unaccompanied. It was part of a group of sonatas and partitas written between 1717 and 1723, the era in which he also wrote the Brandenburg Concertos, and solo works for keyboard, violin, and 'cello. Ms Hahn's performance was a rich, deep experience. The listener could experience the breadth of emotion created through pure music. It was a powerful performance of music which sounds new nearly three hundred years after it was written. One may perceive in it the connection between mind and the earth. Bach knew this profundity and gave it to the world in the abstract reality of his music.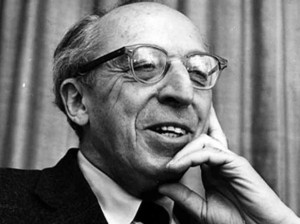 For a musical excursion into the 20th century, Ms Hahn's choice of Copland's Sonata for Violin and Piano was wonderful. It had everything one looks for in the great works of this American composer whose life, 1900-1990, just about spanned the century. He is the composer whose music encompassed the heights of classical tradition as well as jazz inspired rhythms and themes that mislead you into thinking they are folk tunes. He does it all in this Sonata. The music never sounds like it was assembled like a salad. He carried all the music within him, assimilated into the great art that Ms Hahn and Mr. Smythe brought to life: vivid, dancing, almost sacred. Ms Hahn's performance was a sensational evening of great music performed with greatness.