The International Dance Festival@Silicon Valley announces a new deadline to receive submissions. Send your dvd or youtube so that it is received in Mountain View no later than May 27 (changed from May 20 due to change in travel plans of 2 judges). Send your dvd to The Lively Foundation, Attn. Leslie Friedman, 550 Mountain View Ave/Mountain View, CA 94041. If you send your work by youtube, please remember to send us an additional email to let us know you are sending something. Otherwise, we might think it is spam. Email address: livelyfoundation@sbcglobal.net     Mail your $25 entry fee to the Mountain View address above. ALL kinds of dance, traditional and contemporary, are welcome.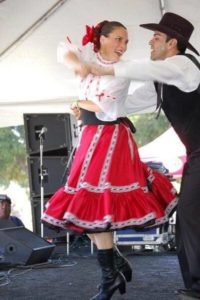 Arturo Magaña will perform on the Festival Concert, July 1st, 3 p.m. Mountain View Masonic Center, 890 Church St., Mountain View
Include your name, street address, email address, name of dance, names & number of dancers, length of dance, name of music or other sound accompaniment. Let us know if the work has been performed before, where, and when. Let us know if you plan to perform it again in Summer, 2017, in the Bay Area. Choreographers (actors, jugglers, mimes, writers–any artist for whom movement is a central element in the work) must be adults (over 18). For more questions, please contact The Lively Foundation at livelyfoundation@sbcglobal.net  AWARDS: 1st place winner performs on the Festival Concert, July 1, 3 p.m. with the acclaimed artists of the Festival. 2nd & 3rd place winners perform on the Showcase Performance which features new work created in IDF@SV's Choreo-cubator©. Both performances are ticketed and open to the public. Honoraria for winners.